test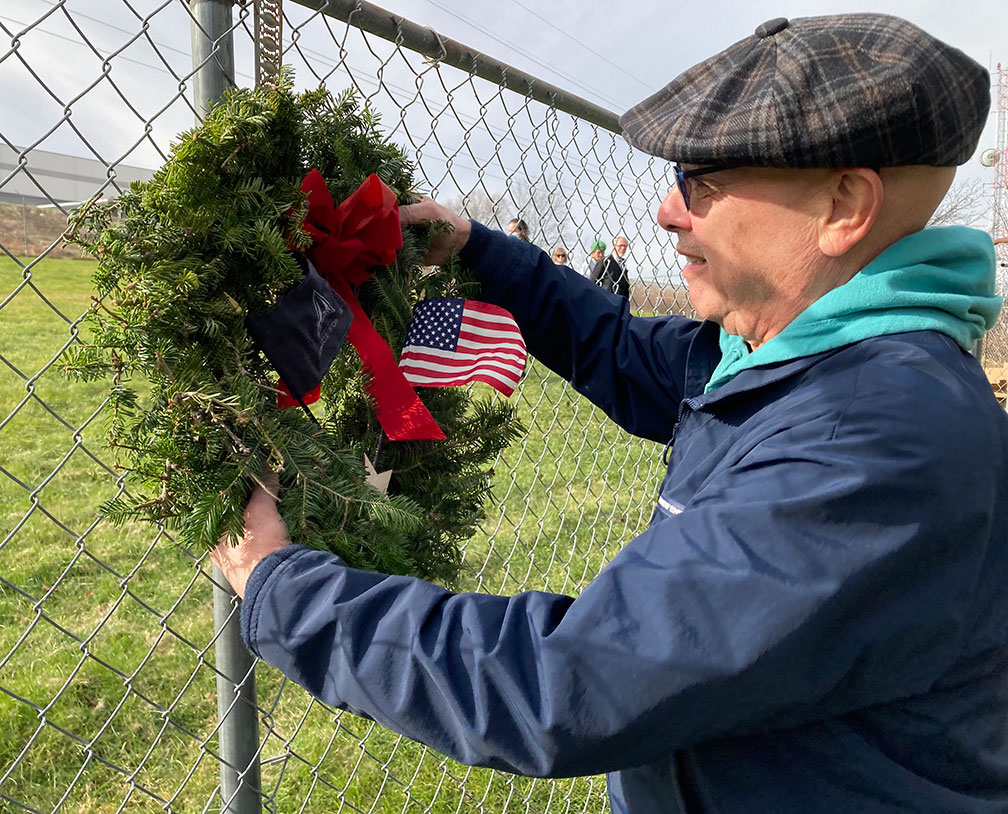 Every day, hundreds of people drive by the Dauphin County Cemetery, also known as a potter's field, not knowing the importance of this humble site or the stories of the people buried there. A simple stone with the words "Every life has a story" marks the entrance to the cemetery. For Homeland Hospice these five words represent the dignity each life deserves. Homeland Hospice is a hospice program that serves communities throughout Central Pennsylvania.
The Dauphin County Cemetery serves as the final resting place for more than 800 unclaimed remains. World War II Navy Veteran Frank Bakanus, Jr., from Derry Township is buried here. He is the only known veteran who has been identified and given a veteran marker on his grave.
On December 17, Frank and all of the unidentified veterans interred at the cemetery were remembered for their service during a wreath-laying ceremony. Homeland Hospice volunteers and staff placed ceremonial wreaths and flags representing each branch of the military, soldiers missing in action and prisoners of war on the fence outlining the cemetery. Individual wreaths were placed throughout the cemetery. It has become a beloved tradition to place a special wreath on Frank's grave marker.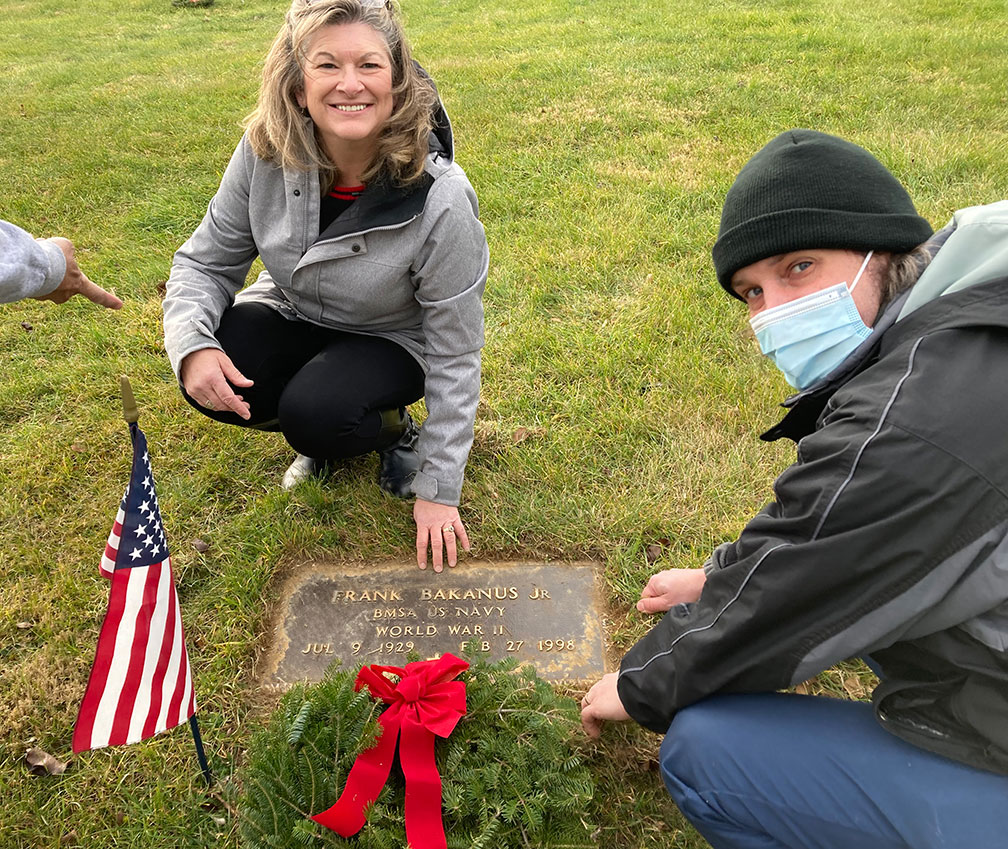 "Everyone buried here was someone's son or daughter," Laurie Murry, volunteer coordinator for Homeland Hospice says. "It's our privilege to honor their memory and sacrifice."
For the past several years Homeland Hospice has partnered with the Dauphin County Coroner's Office in the National Wreaths Across America Day held in December. Through the program, wreath-laying ceremonies are held at Arlington National Cemetery, as well as more than 2,500 locations in all 50 states, at sea and abroad.
Suzanne Sheaffer with the Dauphin County Coroner's Office serves as the coordinator for the program. She launched the Wreaths Across America Day project at the cemetery several years ago after visiting the site and noticing Frank's grave marker. As a Gold Star mother, this project has a special place in her heart.
"I think about the sacrifice each veteran has made for our country," Suzanne says. "On this special day, we bring something amazing to this humble site in their honor."
The team at Homeland Hospice selected the Dauphin County Cemetery because of its similar mission and history with Homeland. One of the earliest markers at the cemetery is dated July 20, 1870. It began and remains a final resting place for individuals who have nowhere else to go.
Homeland's story begins during the aftermath of the Civil War. Battlefield casualties were not the only human losses of that conflict, as soldiers' wives, widows, and parents struggled to provide for dependent family members without the support of dead and disabled husbands and sons. Representatives from nine churches concluded safe shelter for women and children was needed. The "Society for the Home for the Friendless" was formally chartered in May of 1867.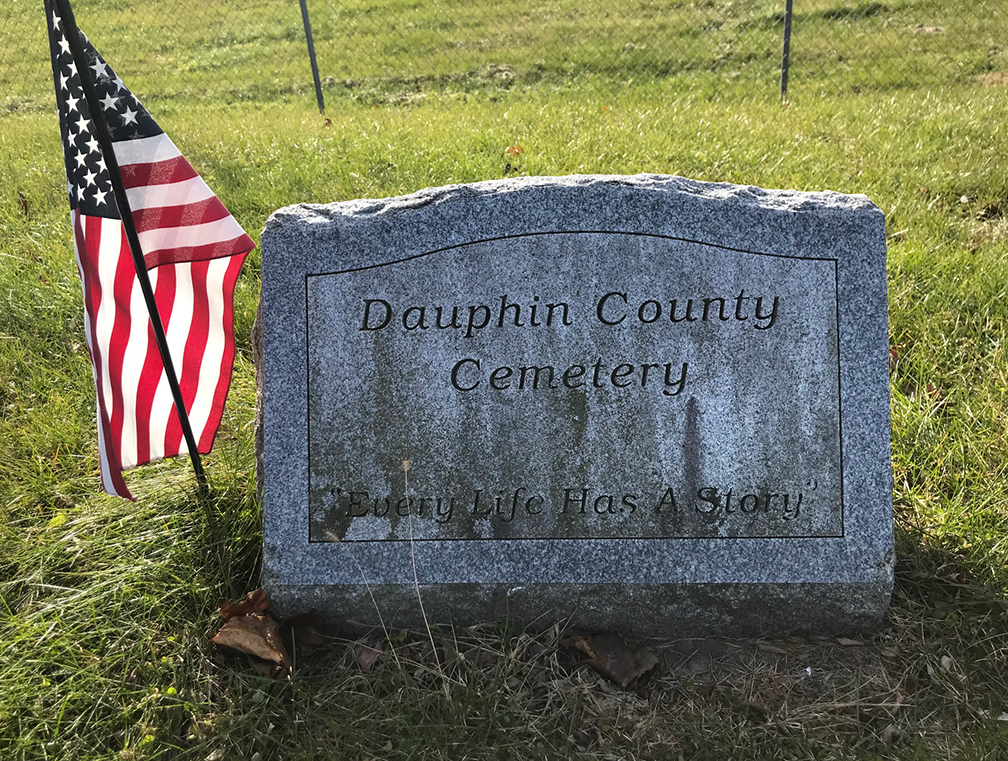 As Homeland celebrates its 155th anniversary next year, the organization's commitment to our region's must vulnerable residents continues. Through Wreaths Across America, Homeland honors and remembers the dignity and beauty each life brings to our community.
"Homeland staff and volunteers help make the cemetery look beautiful for the holidays," Suzanne says. "It is a pleasure to partner with the Homeland team."
Homeland Hospice is a hospice program that serves 14 communities throughout Central Pennsylvania by providing end-of-life care either in a person's home or wherever they reside, including nursing facilities. Homeland also provides bereavement support to families for a full 13 months following the death of their loved one. This service is available to anyone in the community who is experiencing grief.
To learn more, please contact at Homeland Hospice at (717) 221-7890.
https://www.homelandathome.org/wp-content/uploads/2021/12/wreaths-across-america-7-2020.jpg
756
1008
Wendy Shumaker
https://www.homelandathome.org/wp-content/uploads/2022/08/homeland-at-home-updated-logo-2022.png
Wendy Shumaker
2021-12-17 14:50:46
2022-05-19 14:13:33
Homeland Participates in Wreaths Across America Day