We welcome your interest and expertise.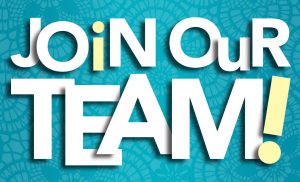 Homeland has a longstanding reputation as a "best place" to work. Our vision is to attract and retain employees with a desire to excel in their chosen fields, and to then develop, empower and nurture them to excel at work and in their private lives.
Homeland is an Equal Opportunity Employer offering competitive wages and benefits, including a defined benefit pension plan, an employer-paid health insurance package, generous paid time-off and opportunities to advance. We are a drug-free workplace and all applicants must pass appropriate background checks and physical exams before being employed.
---
Homeland HomeHealth is seeking a qualified RN to add to our team of professionals. Nurses with palliative and hospice experience is a plus.
Please call 717-412-0166 or click here to contact us!
---
Homeland HomeCare currently has positions available for Certified Nursing Assistants (CNAs). These are full-time evening and night positions with excellent compensation and benefits. A CNA Certification is required. Please call 221-7892 today!
---
Online applications for Homeland Hospice, Homeland HomeHealth and Homeland HomeCare are completed through our parent organization, Homeland Center. To review open positions and complete an application, please click here and follow the instructions. 
If you have questions or concerns, please contact the following:
Homeland Center HR Department
Phone:(717) 221-7900
Fax:(717) 221-7904
This is also the HR Dept for Homeland Hospice, Homeland HomeHealth and Homeland HomeCare.