test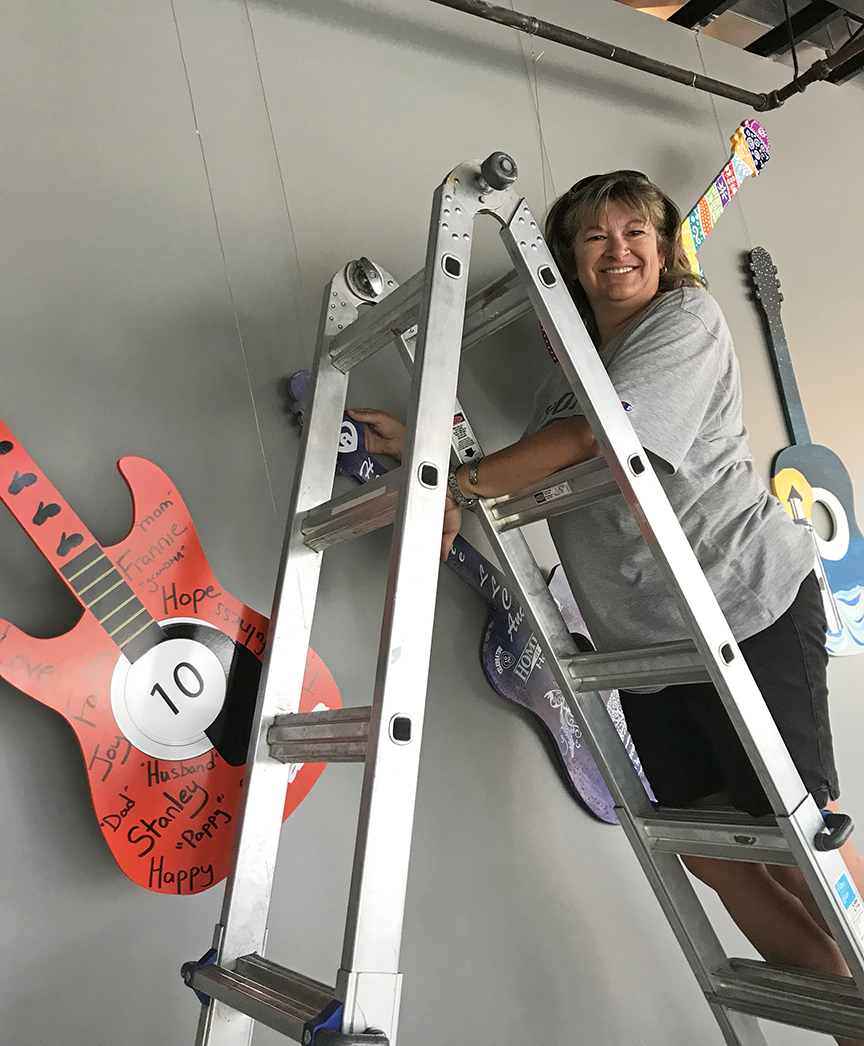 After a temporary pause due to the COVID-19 pandemic, Homeland Hospice is excited to announce its "Guitars … with Gratitude … 2020 Tour" is back on the road. Guitars are currently on display at Café 1500 in Harrisburg and Desperate Times Brewery in Carlisle.
"Guitars, Gifts & Gratitude" was a Homeland Hospice 10th anniversary event held last November featuring local musicians and a guitar gallery with more than 60 art-inspired guitars. The guitars were generously donated and decorated by local individuals and businesses. While each guitar is unique in its design, emotions of hope, compassion and love shine through each piece.
The guitar tour extends the 10th anniversary celebration and provides a platform to share the message of Homeland Hospice. Homeland Hospice is a hospice program that serves communities throughout Central Pennsylvania.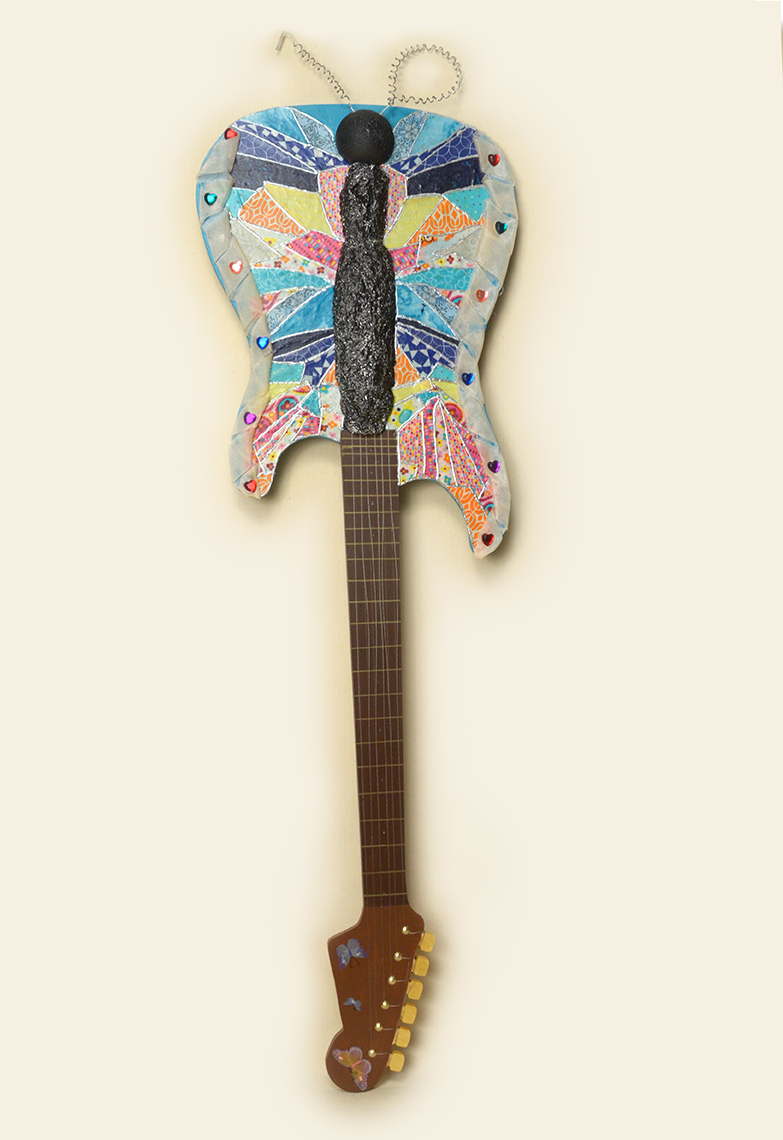 Patrons visiting Desperate Times Brewery can admire Judy Dooley's butterfly-themed guitar created in honor of her mother Rose, who died more than two years ago. In her end of life journey, Rose received in-home care support including massage and music therapy, and spiritual counseling from Homeland Hospice. The Homeland team also helped Judy as a caregiver and grieving daughter.
"The moment I heard about the guitar project, I knew I wanted to be involved," Judy says. "This project has helped me tell my mother's story."
Designing the guitars was not only therapeutic, but an opportunity for individuals to unleash their inner-artists. From local elementary school students and business owners to professional artists, the guitar designers used their talent to showcase their personality. Just like music, the guitars speak to everyone individually while conveying a sense of community.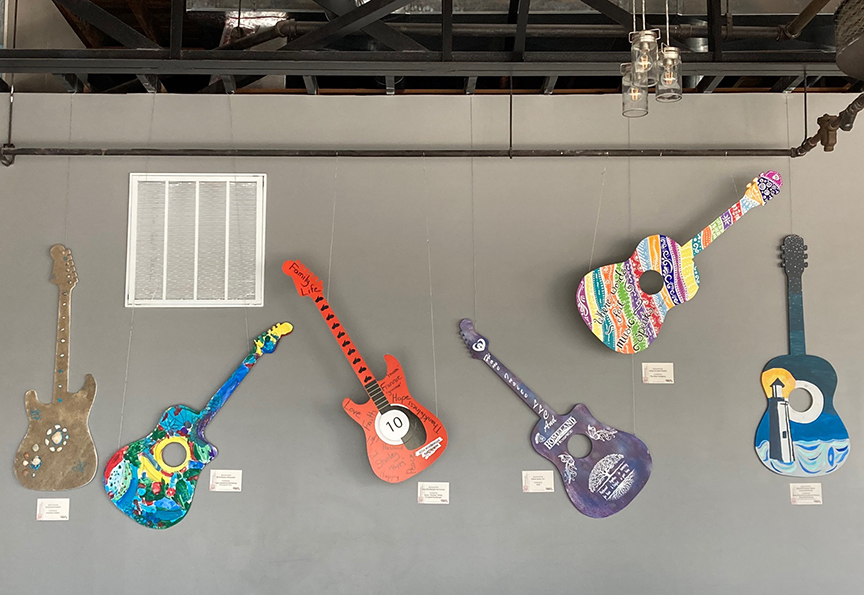 "I knew the designs would be good," says Ed Savage, Assistant Director of Development for Homeland Center. "But I was blown away by the creativity. The guitars are outstanding."
For information about the guitar tour locations, visit https://www.homelandathome.org/guitar-exhibit-locations/.
Homeland Hospice is a hospice program that serves 14 communities throughout Central Pennsylvania by providing end-of-life care either in a person's home or wherever they reside, including nursing facilities. Homeland also provides bereavement support to families for a full 13 months following the death of their loved one. This service is available to anyone in the community who is experiencing grief.
https://www.homelandathome.org/wp-content/uploads/2020/07/laurie-and-guitars.jpg
1046
864
Wendy Shumaker
https://www.homelandathome.org/wp-content/uploads/2022/08/homeland-at-home-updated-logo-2022.png
Wendy Shumaker
2020-07-22 17:06:56
2022-06-13 14:42:51
Guitars … with Gratitude… 2020 Tour Resumes