test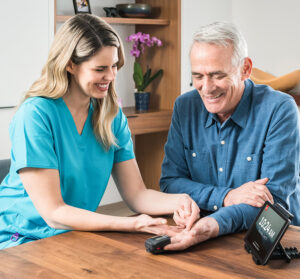 In the United States, nearly 68 million people have hypertension, which is commonly called high blood pressure. If not treated, high blood pressure can lead to heart disease, stroke, congestive heart failure and kidney disease. With one in three people impacted by this disease, understanding its causes and treatment is critical to personal wellness.
May is designated as high blood pressure education month to bring awareness to this treatable illness, which can be controlled through diet, exercise and reduction in alcohol consumption.
For the team at Homeland HomeHealth, monitoring and treating high blood pressure is an important part of their work. Homeland HomeHealth includes medical professionals who provide knowledge and expertise in wound care, cardiac care, palliative care, fall prevention, rehabilitation services, intravenous therapy and more.
"Checking a patient's blood pressure is the first step of every visit," says Debra L. Weigel, BSN, RN, CHHCM for Homeland HomeHealth. "Each reading reveals critical information about an individual's wellness."
For those struggling with high blood pressure, regular readings show if the patient is taking medications as prescribed, adhering to a healthy diet and exercising. Timely alterations can be made to ensure an individual's blood pressure doesn't get out of control and cause further illness.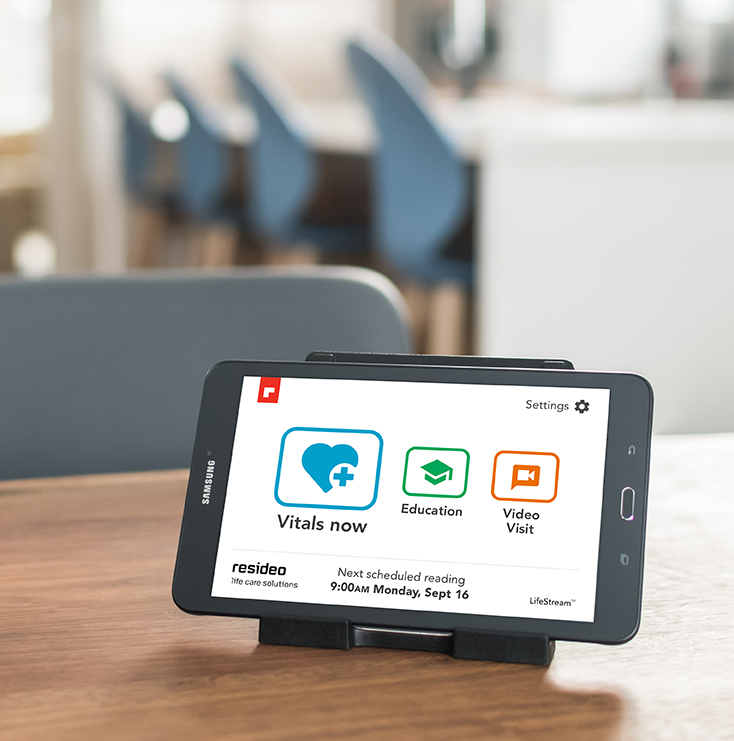 Homeland also offers telehealth. Patients are educated to take their own vitals to include their weight, blood pressure, heart rate and oxygen levels in their blood using a pulse oximeter. The information is transmitted to Homeland for daily review. This step provides current information about a patient's wellness in-between visits.
For most of us, understanding how to manage a healthy lifestyle regardless of age can prevent high blood pressure or reverse the effects of it in our lives.
"Diet and exercise are critical to managing blood pressure," Debra says. "Even small changes can make a big difference."
Homeland's dietician helps educate high blood pressure patients about the importance of a healthy diet through meal plans and important tips to empower individuals to make smart choices.
For Debra, sharing the message of healthy eating and exercise is more than a part of her job; it's personal. Debra's brother battled high blood pressure for many years and was on several medications to treat the disease. Her brother took control of his diet and is now off all medications.
"My brother is proof that change is possible," Debra adds, "I'm proud of his progress and believe the same transformation is achievable for many of our patients."
Homeland HomeHealth is certified by Medicare and accredited by Community Health Accreditation Partner (CHAP). To learn more about Homeland HomeHealth, call (717) 412-0166.
For more information on the treatment of high blood pressure, visit the Centers for Disease Control and Prevention.
https://www.homelandathome.org/wp-content/uploads/2020/05/clinician-patient.jpg
279
300
Wendy Shumaker
https://www.homelandathome.org/wp-content/uploads/2022/08/homeland-at-home-updated-logo-2022.png
Wendy Shumaker
2020-05-27 13:07:14
2022-06-13 14:59:34
Blood Pressure Check: First Step for Every HomeHealth Visit