test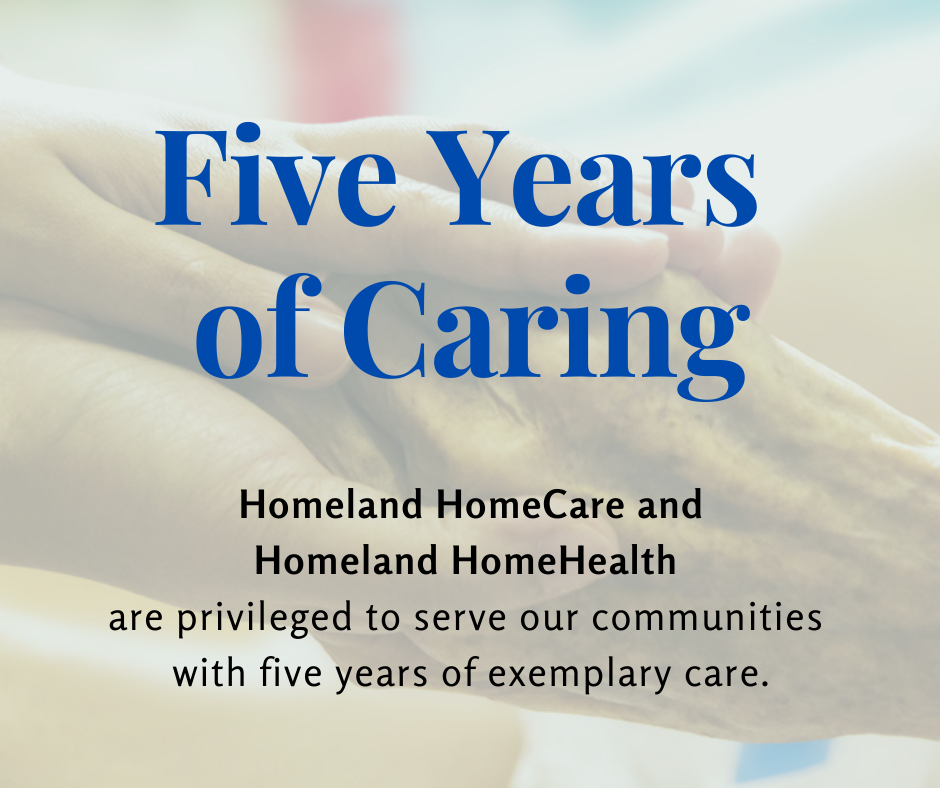 Since 1867, Homeland Center has been committed to meeting the ever-changing needs of the community. In keeping with this tradition, Homeland HomeHealth and Homeland HomeCare were established five years ago to provide a continuum of services for patients and their families using a team-approach, which places patients at the center of care. Since the launch of these services, thousands of patients have received exemplary care by a team who treats them like family.
As the director of Homeland HomeHealth with more than two decades of experience in the field, Lora Bierce, RN, WCC, COS-C, has seen the program expand to meet the growing demand of patients who want the independence of staying in their homes as they age. The HomeHealth team includes physical, occupational and speech therapists; nurses, nutritional counselors, social workers and Certified Nursing Assistants (CNAs) who are dedicated to compassionate care and medical excellence.
Since its formation, Homeland HomeHealth has expanded its scope of services to better serve patients. In 2017, HomeHealth added telehealth.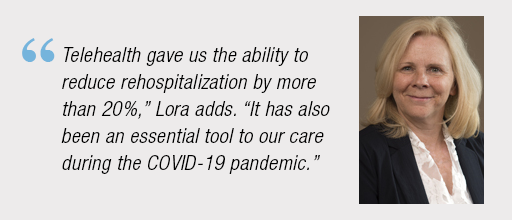 Lora takes great pride in working with a staff that provides compassionate care to patients and their families.
Recently, Lora's team had the pleasure of working with a gentleman with congestive heart failure. The HomeHealth team worked diligently to follow his wishes to remain in his home as long as possible. As his illness progressed, Lora and her team helped him transition to hospice care with Homeland for the final days of his end-of-life journey.
"We were with him every step of the way," Lora says. "His final days were filled with comfort and peace, which is all he ever wanted.
Like Lora, Tanya Custer, LPN, Director of Homeland HomeCare, is driven by her love of helping others. Homeland HomeCare specializes in the non-medical aspects of care to include meal preparation, light housekeeping, running errands, monitoring diet and medication reminders, bathing and dressing. Personal home care can be administered anyplace an individual calls home.
In 2017, the Pennsylvania Department of Health issued a new regulation allowing home care aides to be trained to do additional tasks in the home setting. Homeland HomeCare was ahead of the game"As soon as we received word about this option we started educating our CNAs to become Direct Care Workers," Tonya says. "We trained our CNAs on peg tube care, ostomy care, assistance with medication administration and simple wound care."
For Tanya and her team, it's taking a walk for ice cream or hearing family stories from their clients that make their work rewarding. Tanya recalls a gentleman who was staying with his wife in a hotel while their house was undergoing construction. The fresh paint in this home was compounding his health issues making it difficult for him to breath. The HomeCare team cared for him in his hotel so his wife could continue working.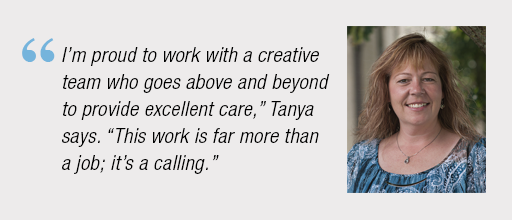 Both Lora and Tanya foresee significant growth in their services over the coming five years as the baby boomer generation ages and Americans live longer than ever before. Today, 46 million adults living in the United States (15 percent of the population) are 65 or older. By 2060, that number is expected to climb to about 98 million, or 24 percent of the population (Population Reference Bureau).
"We are prepared for whatever the future brings," Lora and Tanya say. "It's a privilege to serve individuals and families in our community.
For more information on Homeland HomeHealth call 717-412-0166. For information on Homeland HomeCare call 717-221-7892.
https://www.homelandathome.org/wp-content/uploads/2021/09/Happy-5th-Anniversary.png
788
940
Wendy Shumaker
https://www.homelandathome.org/wp-content/uploads/2022/08/homeland-at-home-updated-logo-2022.png
Wendy Shumaker
2021-09-07 17:21:11
2022-05-13 14:59:47
Homeland HomeHealth and HomeCare: Five Years of Excellence and Counting