test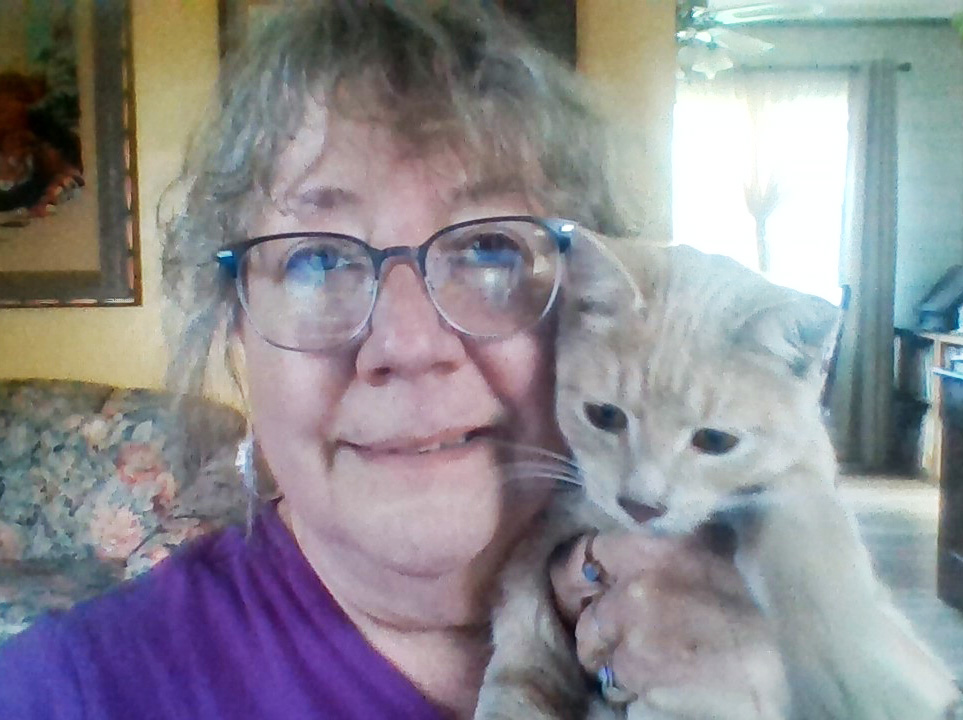 In every aspect of its work, Homeland Hospice brings a team approach to care. Volunteers are an essential part of this group. Through their unique talents and open hearts, Homeland Hospice volunteers bring friendship and kindness to patients during their end-of-life journey and comfort to families who have lost loved ones. Homeland is grateful to all of its volunteers and recognizes their extraordinary efforts.
Last November, Kathy Louis of Tower City became a hospice volunteer through VolunteerMatch, an online service that connects individuals with causes and organizations. Kathy loves working with people and has past experiences working with elderly individuals, making Homeland a perfect fit for her interests. Homeland Hospice is a nonprofit hospice program that serves communities throughout Central Pennsylvania.
For the past several months, Kathy has visited a gentleman in his early 90s. The two quickly sparked up a friendship through their shared love of animals. Kathy helps rescue cats and brought several along for visits. Many of the cats enjoyed crawling on the man's lap, allowing him to pet them. Kathy's client often forgets her name, but never forgets the name of the cats.
"He calls me the cat lady," Kathy says. "I'm pleased the cats have brought him so much joy."
In addition to the feline visits, Kathy learned her client once owned a garage. She found a book focusing on old gas stations in the region and shared it with him. The book brought back fond memories for the gentleman who recognized many of the images in the book.
"We love talking about old times," Kathy adds. "I enjoy hearing about his experiences."
Recently, Kathy's client entered a nursing facility to recuperate from a fall. As COVID-19 restrictions begin to ease, Kathy hopes to visit him in the nursing home to reconnect on a regular basis.
For many hospice patients, a visit from a volunteer is like a visit from a friend. Doctors, nurses and aids must ask their patients about their health and medications, but a volunteer just listens without any expectations or requests. Illness can be isolating and volunteers provide much-needed personal connections.
Since the beginning of the COVID-19 pandemic, Laurie Murry, volunteer coordinator for Homeland Hospice, has found creative ways to connect volunteers with patients. Last year, Laurie created a card campaign through VolunteerMatch. People were asked to create cards and write uplifting messages to hospice patients. To date, thousands of cards have been sent from across the country.
In addition to the card campaign, volunteers have submitted personal art creations, which will be framed and shared with patients to brighten up their living space.
"From personal time with a patient to a friendly note, every act of caring helps patients feel important," Laurie adds. "I'm humbled by the compassion of our volunteers."
For more information about Homeland Hospice and volunteer opportunities, call (717) 221-7890.
https://www.homelandathome.org/wp-content/uploads/2021/07/volunteer-cat-lady.jpg
720
963
Wendy Shumaker
https://www.homelandathome.org/wp-content/uploads/2022/08/homeland-at-home-updated-logo-2022.png
Wendy Shumaker
2021-04-22 13:29:02
2022-11-30 16:23:12
A Spotlight on Homeland Hospice Volunteers