test
By Barbara Goll, BS, Community Education Liaison/Nutritionist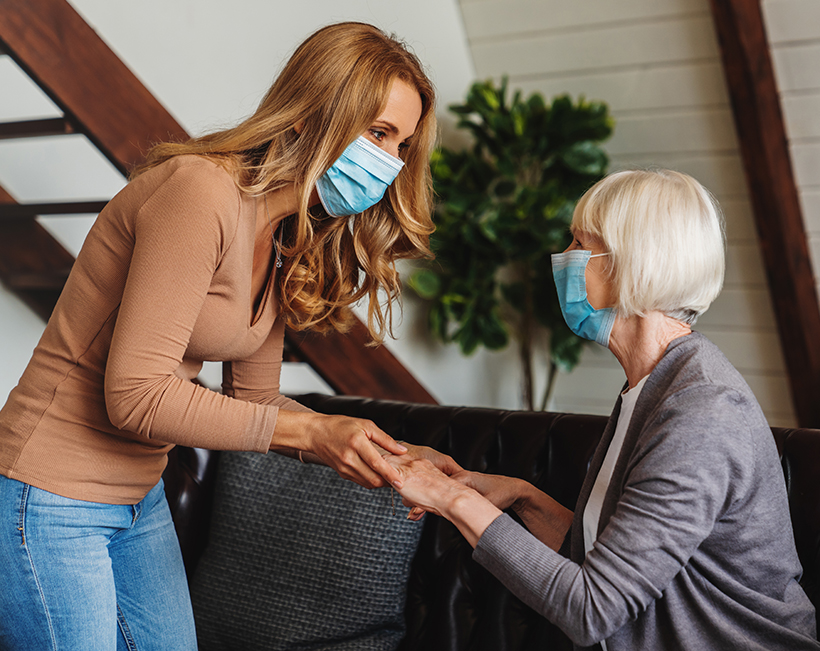 Whether you are looking for full-time care, part-time care or occasional respite care, choosing someone to look after your loved one is a stressful process.
It goes without saying that you want someone who can manage the details of the job — like cooking, cleaning, and keeping medications organized. But caregiving is so much more than a list of household and helpful tasks. It's also an important interpersonal role that demands many developed personality traits.
Locating that special caregiver who possesses the qualities that would be best to care for your loved one can take some effort. A valuable caregiver will have the necessary training, along with the ability to earn the respect of your loved one being cared for.
A quality caregiver is:
Able to manage situations assertively and take directions gracefully
Reliable and trustworthy
Emotionally stable with even temperament
A problem-solver who comes up with timely solutions
Flexible and able to adjust to meet the needs and wishes of the client
A good communicator who communicates verbally and non-verbally in a clear and simple manor, exhibiting care and interest in the client
Professional at all times and focused on the needs of the client
In good health and is physically able to perform work involved
Is passionate about their job and providing the best quality of life for clients with dignity and respect, helping them to live each day as fully as possible
Radiates happiness, optimism and joy
Able to maintain a sense of humor through challenging times
Patient during times of frustration, stress and anger
Calm and reassuring in both tone and actions
Empathetic and able to consider a client's perspective as independence declines
Creative in helping clients feel self-worth and emotional well-being
Able to stay composed during all types of tasks, offering a gift of dignity clients
A caregiver will leave a lasting impact on the client as well as the family members. Take the time to find the quality caregiver your loved one deserves.
As Maya Angelou put it, "At the end of the day, I've learned that people may forget what you said, they may forget what you did, but they will never forget how you made them feel."
https://www.homelandathome.org/wp-content/uploads/2021/07/caregiver_shutterstock_1784769899_small.jpg
651
820
Wendy Shumaker
https://www.homelandathome.org/wp-content/uploads/2022/08/homeland-at-home-updated-logo-2022.png
Wendy Shumaker
2021-04-14 18:30:27
2022-02-24 10:48:23
Qualities a Caregiver Should Possess