test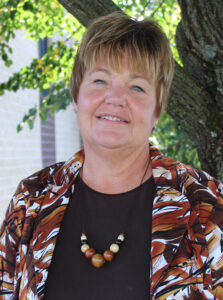 At the end of February, Debbie Klinger, RN and Director of Homeland Hospice, retired following her nearly eight-year career with the organization. Homeland Hospice is a nonprofit hospice program that serves communities throughout Central Pennsylvania.
During her tenure, Debbie has strived to embody the heart and soul of the hospice mission while working with patients and families. Through her leadership, she has created a team that practices empathy and kindness while delivering the highest quality care.
Debbie knew she wanted to be a nurse early in life. She learned she was accepted into Geisinger Medical Hospital's School of Nursing on the same day she learned she was expecting her first child. Debbie put her aspirations of a nursing career aside while she raised her children. When her sons reached their teenage years, Debbie decided to begin her nursing education.
"I became a student as a single mother at age 38," Debbie says. "My passion for nursing never waned and my determination to achieve my goal grew stronger."
After working many years in management with other hospices, Debbie joined Homeland Hospice as the Assistant Director of Clinical Services. She later advanced into her current position. While Debbie has been part of many successful projects and events, her legacy is the creation of strong teams committed to consistent and compassionate care.
"I'm proud to work with a team of dedicated professionals who believe the patient comes first," Debbie adds. "I believe this is the hallmark of our organization."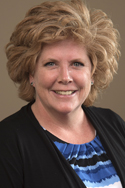 One of those dedicated team members, Kris Crockett, RN and Assistant Director of Clinical Services of Homeland Hospice, will move into Debbie's role. Kris has been part of the Homeland team for more than nine years. She started as an on-call weekend nurse and began working as the assistant director of clinical services in 2017.
Over the past few years, Kris has worked tirelessly to reduce the organization's pharmacy costs while continuing the highest quality of care. This process has included daily research of the cost of prescriptions along with educating the hospice team about medication changes.
Like Debbie, Kris believes in building strong teams by focusing on the mission of the organization while never losing sight of the little things about the job, which can culminate into a big difference.
"Our nurses often check in with one another during stressful times," Kris says. "These small acts of kindness aren't in their job description, but build lasting bonds between team members."
As Debbie's retirement nears, her commitment to Homeland Hospice will continue. Debbie and Kris are proactive planners who are committed to working together as a team to ensure the transition is seamless.
"I'm proud of my years with Homeland," Debbie says. "I'm confident Kris will continue to lead the organization with vision and compassion."
Homeland Hospice serves 14 counties throughout central Pennsylvania, providing end-of-life care either in a person's home or wherever they reside, including nursing facilities. Homeland staff is closely involved as death approaches and may be present at the time of death. This is one of hospice's greatest strengths – helping the patient and loved ones cope as a person approaches life's end.
To learn more, please contact Homeland Hospice at (717) 221-7890.
https://www.homelandathome.org/wp-content/uploads/2021/07/deb-klinger_3757-223x300-1.jpg
300
223
Wendy Shumaker
https://www.homelandathome.org/wp-content/uploads/2022/08/homeland-at-home-updated-logo-2022.png
Wendy Shumaker
2021-02-23 21:55:16
2022-05-19 14:19:15
A Career of Empathy and Kindness: Debbie Klinger to Retire from Homeland Hospice