test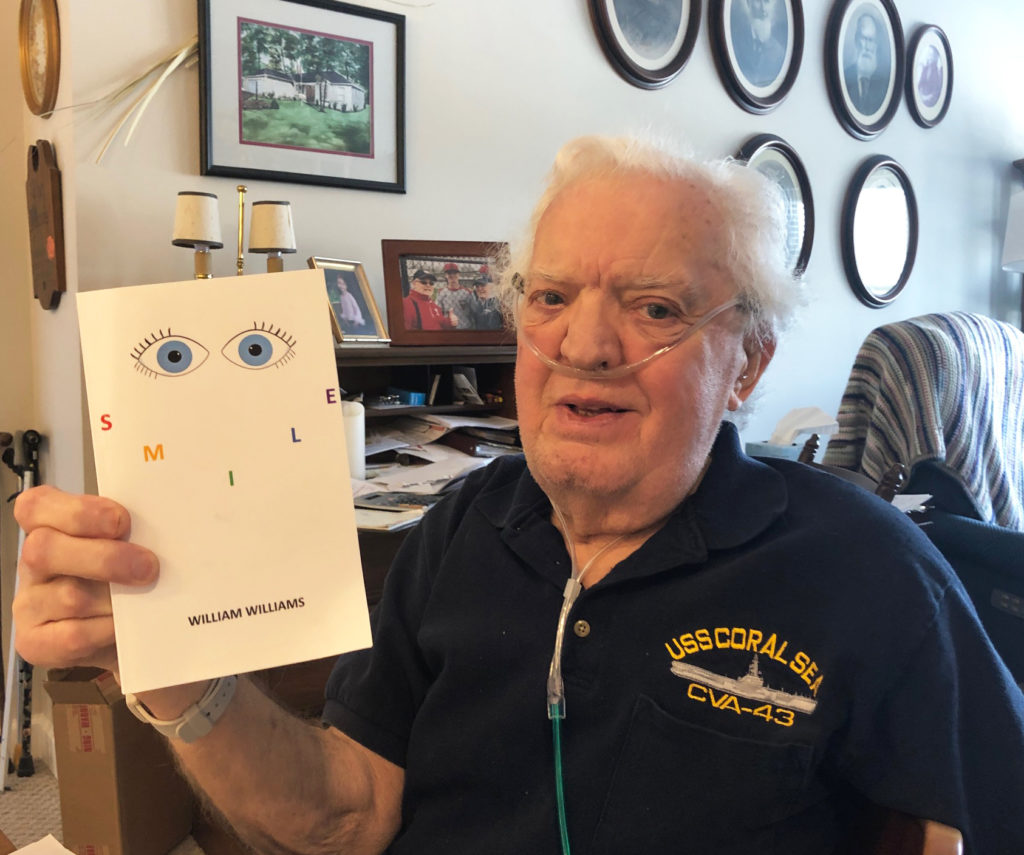 Bill Williams is a master storyteller with a love of news, history and family. For Bill, knowing the joys and challenges of his ancestors has fueled his career ambitions and love of a good story.
Bill resides in Mechanicsburg with his wife of 60 years, Mary Jane. He receives nursing care, support from a social worker and complimentary massage services through Homeland Hospice. Homeland Hospice is a hospice program that serves communities throughout Central Pennsylvania. Each month, Bill receives 32 hours of complimentary in-home relief, which gives Mary Jane respite from her role as a caregiver.
The first chapter of Bill's story begins in South Whales where his parents were born. Bill's father, like most men in his family, worked as a coal miner beginning at age 12. During this point in history, most children attending public school left after fifth grade to begin working to help support their families.
Bill's father continued mining until he turned 21 and married Bill's mother. Two years later, Bill's parents and uncles immigrated to Scranton where they had a base of family and social connections.
Growing up, Bill loved his history and English courses in school. From his father's stories of life working in the mines, Bill knew he wanted to attend college to pursue his love of writing.
"Numbers won't do you any good in life," Bill says. "You need letters to live."
When he was 12 years old, Bill's parents took the family to visit Harrisburg and Gettysburg. The Gettysburg battlefields and the stories surrounding this historic location fascinated Bill. It was the beginning of a life-long love of the town and its impact on history.
In high school, Bill took a job as a copy boy at The Times Tribune where he worked an eight-hour shift three nights a week. Following high school, Bill began studying journalism at Penn State University and entered the U.S. Navy Reserve.
At the end of his sophomore year in college, Bill was reclassified from reserve to active duty and assigned to serve on the USS Coral Sea for two years.
"It was my duty and honor to serve my country," Bill says. "To this day, it remains one of my proudest moments."
Following his time in the Navy, Bill returned to Penn State for his junior year. He was unable to finish his senior year because of financial difficulties. During his final months at Penn State, Bill met and married Mary Jane, a math teacher. They spent their honeymoon in Gettysburg walking the grounds of the battlefields.
"From the beginning, we were a perfect match," Mary Jane says. "My love of numbers balanced with his love of letters."
Following their marriage, Bill began an illustrious career in journalism. He worked as a reporter and news editor for newspapers in smaller markets before becoming the Mid-Atlantic hub editor for the Associated Press in Philadelphia. Bill and his family relocated to Harrisburg in 1974 when he became bureau chief for the Associated Press at the State Capitol. His final position was director of communications for the Pennsylvania House of Representatives.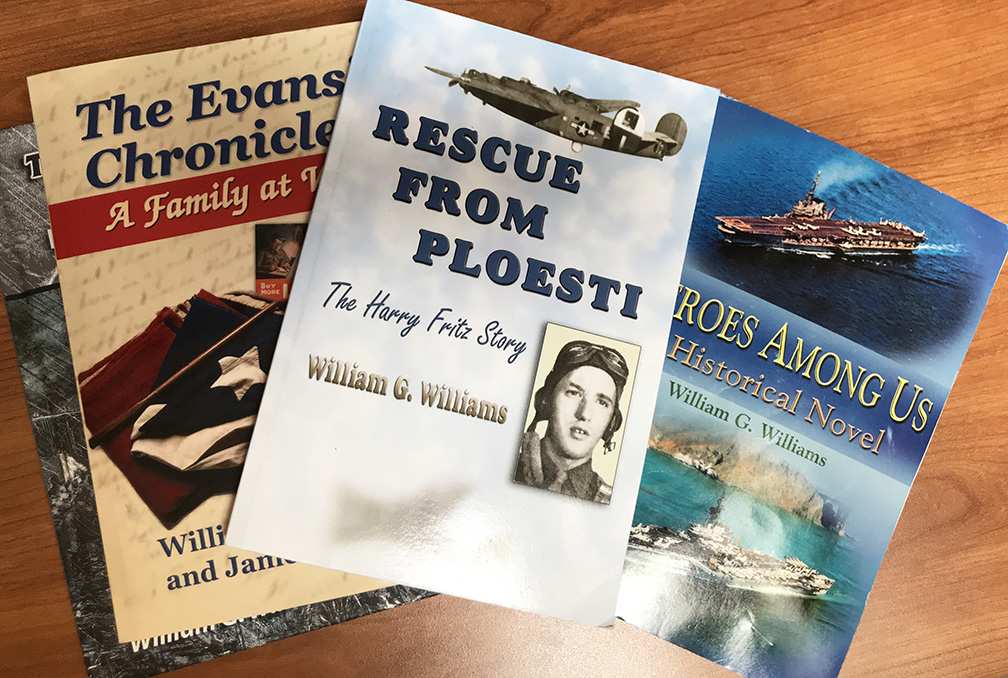 Following his retirement, Bill focused his time and talents on writing historical novels, a play, one nonfiction book and an ongoing column for a Welsh newspaper.
"That was when the fun began," Bill says. "I finally had time for my love of history and writing."
Bill has written eight books since his retirement. Days of Darkness, which sold more than 50,000 copies in paperback, tells the story of life in Gettysburg two weeks before the epic battle. Bill read countless books, diaries and accounts of daily life for the town's residents to tell this moving story.
Among his many books, The Coal King's Slaves, written in 2002 remains his favorite.
"I wrote it to honor my father," Bill adds. "It brings his experiences in the mines to life."
Bill's latest book, Smile, is a compilation of jokes from columns he has written for a Welsh newspaper. His granddaughter designed the book cover.
"I've passed along my love of the written word to all our children and grandchildren," Bill jokes. "Mary Jane remains the only fan of numbers in the family."
In every chapter of Bill's life, Mary Jane has been the consummate partner and supporter. She has trekked countless battlefields and has a flawless memory for the details of Bill's books.
From copy boy to author, Bill has incorporated his experiences and those of his family into masterful and moving stories.
To learn more about Homeland Hospice, please call (717) 221-7890.
https://www.homelandathome.org/wp-content/uploads/2020/04/Bill-Williams-1.jpg
855
1024
Wendy Shumaker
https://www.homelandathome.org/wp-content/uploads/2022/08/homeland-at-home-updated-logo-2022.png
Wendy Shumaker
2020-04-17 19:59:21
2022-06-13 15:15:10
Meet Master Storyteller Bill Williams