test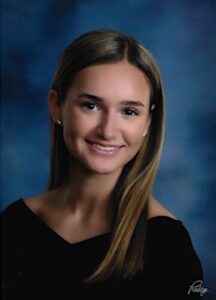 When the world shut down last spring because of the COVID-19 pandemic, loneliness and isolation crept into many of our lives. Our sense of community compelled us to reach out to those in need at a time when face-to-face contact was not permitted. Our methods of volunteering were changing, but our compassion for others remained the same. During this period of darkness, Allie Lombardi picked up her phone and paintbrushes to bring color to our world.
Allie is a high school senior in Providence, Rhode Island. For 14 years she has been a competitive dancer in ballet, jazz and contemporary dance. At the beginning of the COVID-19 pandemic, Allie's dance classes were cancelled, giving her time to focus on her other passions of volunteering and art.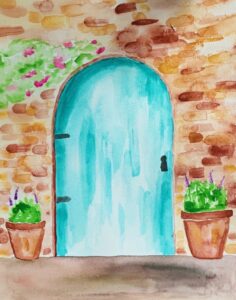 Allie connected with Homeland Hospice through VolunteerMatch, an online service that connects individuals with causes and organizations. Allie's grandmother is a nurse and her sister is studying nursing in college. In addition, her grandmother has volunteered with her local hospice, making a connection to Homeland an ideal match for Allie. Homeland Hospice is a nonprofit hospice program that serves communities throughout Central Pennsylvania.
"I was excited to connect with Homeland," Allie says. "I had read about power of art therapy and thought I could help."
Allie created 12 watercolor paintings of serene scenes with peaceful colors to illuminate a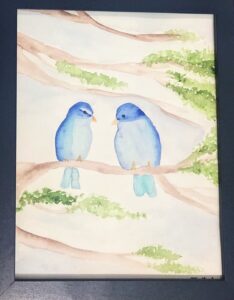 room. She sent the paintings to Homeland where they will be available to hospice patients. In the coming weeks, volunteers will work directly with patients to allow them to select a piece to display. After a month, the paintings will be rotated among patients to allow them to enjoy another work of art.
"We are delighted by Allie's art," says Laurie Murry, volunteer coordinator for Homeland Hospice. "Her beautiful paintings lift the spirits of our patients and their families."
Hospice patients often feel a loss of control over their lives. Selecting a painting is a small, but powerful step in helping them feel a sense of satisfaction. This step also gives a local volunteer an opportunity to close the circle on Allie's project, which began several months ago and more than 350 miles away.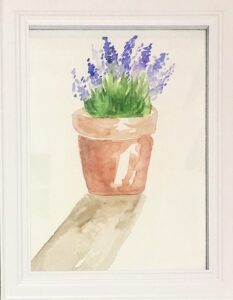 While Allie will never meet the recipients of her artwork or see the smiles it brings to their faces, she knows her time and dedication to this project makes a difference.
"The project has brought me so much joy," Allie says. "It feels good knowing I've been able to help someone during this time."
________________
For more information about Homeland Hospice and volunteer opportunities, call (717) 221-7890.
https://www.homelandathome.org/wp-content/uploads/2020/11/allie-lombardi-volunteer-allie-216x300-1.jpg
300
216
Wendy Shumaker
https://www.homelandathome.org/wp-content/uploads/2022/08/homeland-at-home-updated-logo-2022.png
Wendy Shumaker
2020-11-04 17:30:59
2022-06-13 14:04:36
The Art of Creativity During the COVID-19 Pandemic: Allie Lombardi Brings Color to Our World