test
By Lisa Wolff, Homeland Hospice Volunteer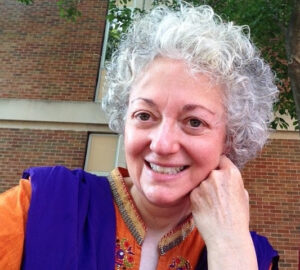 About 6 years ago, I was fortunate to be able to retire from a long career as a health care lawyer. After I retired I had to figure out what I wanted to do when I "grew up." I decided I wanted to work directly with patients instead of working at a desk. While it was definitely not easy to find such a job without any experience and with my "maturity" eventually I was hired as a nurse's aide in the Neurology Unit at Harrisburg Hospital. This was great because they provided the training I needed for the job. Being a nurse's aide was about as different from a legal desk job as any job could be! It was fast paced, hands on, and never a dull moment! It provided me the opportunity to meet all types of people, from all walks of life and many cultures, to provide hands-on care and comfort, and to be a part of the patients' and their families' lives for a short period of time. Often, patients were so grateful for my small service that it was overwhelming to me. I learned so much about people and the world in general. It was one of the most meaningful experiences of my life.
After several years as a nurse's aide, I decided it was time to retire more permanently so that I could spend more time with my family. I knew I still wanted to work with patients and I thought volunteering for a hospice organization might fit the bill. After doing some research about the Homeland organization, I met with Laurie and was very impressed by her leadership skills and her vision for the volunteer team. I became a volunteer patient companion.
In a little over a year of volunteering with Homeland Hospice I have had many different kinds of experiences. Some patients are just as sweet and pleasant as can be and have no difficulty talking with me about a variety of subjects. Others are not able to communicate verbally or have significant hearing loss. Sometimes, I feel uncomfortable because a patient is not able to communicate and I don't have a lot to say (I don't really feel it is appropriate to talk about myself and my life too much). Other times, I feel concerned because, based on my nurse's aide experience, I have identified a possible care giving need. In these instances, I either figure it out myself, such as reading to a patient who is nonverbal (if they seem to like that) or I call on Laurie. Laurie is a great resource! She always has good ideas when I am seemingly stuck! Also, if I have a care giving issue she will very quickly get a response from the patient care team.
One time I had a patient who was known in her facility as a very grouchy lady. Every time I visited, she was in a bad mood and had a list of complaints about her condition or her environment that she wanted me to address. (I realized that if I were in her place, I would probably have similar complaints, but I know that voicing such complaints is not always the best way to win friends). I would chat with her and play gin rummy (using her rules) and after a while she would become pleasant and I would be able to coax her to take a walk down the hall. Invariably, when I left she would ask for a hug, which I gladly gave. Just helping to make a patient a little happier for a short while is my goal.
Volunteering for Homeland Hospice is so rewarding. I must say, however, that sometimes I really don't want to make a visit. It can seem too challenging to think of things to say, or deal with someone who is nasty, non-verbal or hearing impaired. However, I have to laugh at myself once again because every time I leave a patient and get into my car to go back to my nice life, I am filled with gratitude about the visit I just had. I hope I make some small difference in the patients' day. I know they have made a difference in mine.
I am bummed about the pandemic. I really miss interacting with the patients. I learn so much from them and I cannot imagine how difficult it is for them and their caregivers to be so isolated from social interaction. I do write cards, I can only hope they help a little.
---
Homeland Hospice is a hospice program that serves 14 communities throughout Central Pennsylvania by providing end-of-life care either in a person's home or wherever they reside, including nursing facilities. Volunteering is a component of Homeland's holistic approach to health care. Homeland Hospice also provides bereavement support to families for a full 13 months following the death of their loved one. This service is available to anyone in the community who is experiencing grief.
To learn more, please contact Homeland Hospice at (717) 221-7890.
https://www.homelandathome.org/wp-content/uploads/2020/09/lisa-wolff-volunteer-1.jpg
270
300
Wendy Shumaker
https://www.homelandathome.org/wp-content/uploads/2022/08/homeland-at-home-updated-logo-2022.png
Wendy Shumaker
2020-09-08 17:13:04
2022-06-13 14:29:07
My Volunteer Journey