test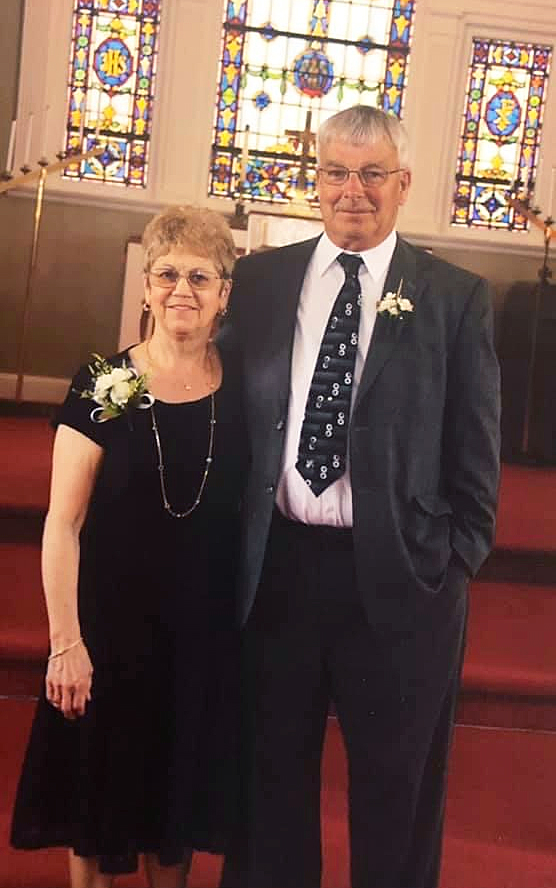 Television commercials portray Valentine's Day as a time of grand gestures with red roses, jewelry and expensive dinners as the manner to express one's love. Pete and Pat Crosson of McVeytown always knew what really mattered in love and lived everyday like it was Valentine's Day. The couple demonstrated their love for one another through mutual respect, friendship and support for 57 years. They joined together as two individuals in their teenage years to form one unshakable and remarkable union.
"We did everything together because we loved each other's company," Pat says. "We never needed expensive vacations, just time together as a family made us complete."
This Valentine's Day will be the first Pat will not celebrate with Pete, who died last April after a brief and heroic battle with leukemia. During his final days, Pete received services from Homeland Hospice, a nonprofit hospice program that serves communities throughout Central Pennsylvania.
For the Crosson family, the work of Homeland is personal. Pete and Pat's daughter Buffie Finney is the Assistant Director of Clinical Marketing for Homeland Hospice and their granddaughter, Bethany Traxler, is the Assistant Director of Activities for Homeland Center.
The story of Pete and Pat began at a summer "hop" held in their community. They married and had two children, Rick and Buffie. The couple moved into their home more than 50 years ago and filled the house with cherished memories. Their home was the place of family dinners on Sunday afternoons where hunting and fishing stories were shared and grandchildren and great grandchildren were doted on.
From their house, Pete and Pat often watched a white deer, a rare and beautiful creature, through their window. During Pete's end of life journey he found comfort and peace watching the deer gracefully approach his home. After his passing, Pete's family purchased a headstone with an etching of the home he and Pat shared. The white deer stands like a proud sentinel in the engraving.
Pete and Pat's love extends beyond the couple's time together and is a living legacy for their beloved granddaughter Bethany.
"My grandparents cherished the good times, but also took on the challenges of life together," Bethany says. "The longer they were married, the more in sync they became."
For Bethany, the lessons of a marriage filled with love and a life well lived are among the gifts she has learned from her grandparents and strives to emulate in her own life.
"My grandfather was a hardworking man," Bethany adds. "He liked to say no one should ever call off work just because it's a sunny day."
These words of wisdom have guided Bethany in her career. Bethany began her time with Homeland as a Certified Nursing Assistant (CNA) before moving on to serve as a marketing liaison. Around the time of her grandfather's death, Bethany was thinking about the next step in her career and decided to return to college to advance her degree. While her plans were underway, she hadn't shared this information with her grandparents.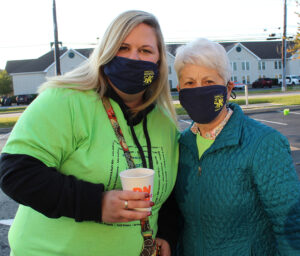 During Pete's final days, he frequently asked for Nurse Bethany to come to his aid. Bethany remained vigilant by his side for emotional support, allowing this hospice team to handle his direct care. While she wondered why he referred to her as a nurse, this warm and loving term of endearment let her know her grandfather saw Bethany as someone who would always be there for him.
Weeks following his death, Bethany shared her college plans with her grandmother. Bethany is a studying marketing at Central Penn College. Her ultimate goal is a degree in Health Care Administration. Like her grandfather, Bethany's hard work is tested every day as she balances her education with her new position as assistant director of activities for Homeland Center.
"One of Pete's final wishes was for Bethany to further her education," Pat says. "I think he was trying to communicate this message to her by calling her Nurse Bethany."
As February 14 comes closer and many of us frantically send cards and place orders for flowers, Bethany and Pat will honor Pete by simply loving their family without limits or boundaries. As Bethany takes on her new role with Homeland, she will undoubtedly find herself staring at Pete's wedding ring, which she has worn since the night he died. Pat is transforming Pete's shirts into pillows for his grandchildren and great grandchildren.
"It's the little things that add up in a lifetime," Pat says. "These are the memories I will always cherish."
https://www.homelandathome.org/wp-content/uploads/2021/07/bethany-pat-crosson-300x256-1.jpg
256
300
Wendy Shumaker
https://www.homelandathome.org/wp-content/uploads/2022/08/homeland-at-home-updated-logo-2022.png
Wendy Shumaker
2021-02-11 14:30:24
2022-05-19 14:20:19
Pete and Pat Crosson: A Love That Knew No Bounds