test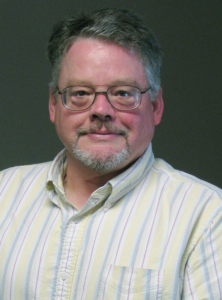 It has been 159 years since President Abraham Lincoln traveled to Gettysburg, the site of one of the bloodiest battles of the Civil War. What he said that day in his two-minute speech and the sacrifices soldiers made on that hallowed ground stay with us today. Every year on November 19, a dedication ceremony and remembrance parade are held at the Soldiers' National Cemetery in Gettysburg to honor that moment in our nation's history. This year's Dedication Day will feature a closing prayer by Rev. Dann Caldwell, chaplain for Homeland Center and Homeland Hospice.
Dann has been a member of Homeland's team for nearly 10 years. In his role, Dann provides spiritual and emotional support to patients and their families. For Dann, a life-long resident of the region, the opportunity to participate in this year's Dedication Day is an honor.
"A friend from my church recommended me to the Lincoln Fellowship of Pennsylvania," Dann says. "I am humbled to be part of this historic event."
This year's Dedication Day includes remarks from three distinguished scholars. Dr. Allen Guelzo, author of award-winning books about Civil War history will give the keynote address. Historian and writer Jon Meacham, who won the Pulitzer Prize for his biography American Lion: Andrew Jackson in the White House, will present the Gettysburg Address and provide remarks. Harold Holzer, pre-eminent Lincoln scholar, will introduce Meacham.
For his closing prayer, Dann is drawing on his deep well of faith and pride as a citizen of our nation to deliver a message of peace while honoring those who are buried at the cemetery. As the final resting place for thousands of soldiers, the site summons a variety of emotions from loss to the healing power of faith.
"The day reminds us to bear witness to the tragedy of warfare," Dann says. "God's desire is for peace and reconciliation for all of His children."
Homeland's history is rooted in the impact of the Civil War. Homeland was founded in 1867 as the "Home for the Friendless" to serve families impacted by the devastation of the war. Today, Homeland Center is a personal care home, memory care home, skilled nursing facility and rehabilitation facility. Homeland also provides hospice, home care, home health and palliative care services to serve the diverse and changing needs of families throughout central Pennsylvania.
This year's Dedication Day is sponsored by the Gettysburg National Military Park, the Lincoln Fellowship of Pennsylvania, the Gettysburg Foundation and Gettysburg College. The event is free and open to the public. For more information, visit Dedication Day Events.
For more information on Homeland Center and Homeland Hospice, call (717) 221-7890.
https://www.homelandathome.org/wp-content/uploads/2022/11/Dann-Caldwell.jpg
778
576
Lauren Gorbey
https://www.homelandathome.org/wp-content/uploads/2022/08/homeland-at-home-updated-logo-2022.png
Lauren Gorbey
2022-11-16 12:00:30
2023-01-19 12:23:40
Homeland's Rev. Dann Caldwell to Speak at Soldiers' National Cemetery in Gettysburg