test
Dr. Suzanne Sheaffer of Harrisburg has held many titles in her life.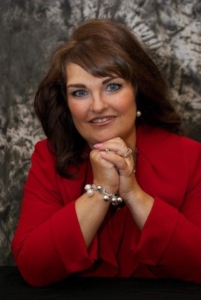 She is a Gold Star mother, nurse, volunteer and tireless advocate for victim's rights. She is a steadfast fighter for those who need a champion, and believes every experience has a silver lining. Suzanne is marshalling her strength and faith to add cancer survivor to her list of titles. With the help of Homeland's Palliative Care team, Suzanne has developed a path to medical treatment which puts her at the center of care.
Homeland's Palliative Care program helps patients and their families have a better quality of life by providing comfort and relief from the symptoms and stress of a serious illness. Homeland provides community-based palliative care anywhere an individual calls home. The team consists of board-certified nurse practitioners, a licensed medical social worker and a physician medical director.
Suzanne's path to Homeland began more than 20 years ago when she worked as Deputy Administrator at another care facility alongside Barry Ramper, Homeland Center President and CEO. Barry was a friend and mentor to Suzanne and their time together helped shape Suzanne's career.
"Barry believed in me when I didn't believe in myself," Suzanne says. "He is the reason I decided to advance my career."
With Barry's support, Suzanne earned her degree in nurse administration. She went on to become a forensic nurse and the first nurse in law enforcement for the Pennsylvania Office of the Attorney General. Suzanne spent the remainder of her career fighting for the rights of victims through her investigations and helping families navigate the criminal justice system. For her, this was more than a career. It was a calling she wanted to follow until retirement.
Suzanne's plans changed course on Friday, May 27, 2022 when she learned she had stage IV cancer in her lungs, lymph nodes and brain. The presence of cancer in her brain might impact her cognitive abilities. Knowing this, Suzanne did not want to risk jeopardizing future investigations and resigned from her job. This began her personal and unwavering battle to beat cancer.
Suzanne's initial medical team and course of treatment was not supportive of her determination to fight and beat her diagnosis. She knew she needed an advocate and turned to Homeland at Home and its Palliative Care team. For Suzanne, all signs pointed to Homeland for its reputation of quality and compassionate care as well as the reputation of two key individuals, Barry Ramper and Dr. David Wenner, Assistant Medical Director for Homeland Hospice. David is a longtime friend of Suzanne's husband Paul and has helped the couple navigate Paul's medical care.
"David was in my corner the minute we started," Suzanne says. "He gave me hope and listened to how I wanted to tackle my disease."
With the support of Homeland, Suzanne began treatment at Memorial Sloane Kettering Cancer Center in New York City with routine care delivered by the UPMC Hillman Cancer Center in Mechanicsburg. She has completed chemotherapy treatment and radiation and is getting stronger every day.
"I am making rosary beads for Homeland patients from my home this winter," Suzanne adds. "I look forward to volunteering in-person soon."
Learning about her life-changing diagnosis and leaving a career she loved has been a challenge for Suzanne, but it is no match for her strong will and courage.
"Hearing the word cancer was not the worst day of my life," Suzanne says. "Those days came years ago when I lost my children."
In 2011, Suzanne's daughter Sarah, who had multiple special needs, died at age 24. Less than two years later, Suzanne's son Billy, an active Petty Officer in the United States Coast Guard Sector Boston, died unexpectedly of cardiac arrest at age 28. The profound loss of her beloved children broke Suzanne's heart but not her will to live and give back to the world around her. She channeled her grief into volunteerism and honoring veterans who bravely served our country.
In 2016, Suzanne helped start the Wreaths Across America program at the Dauphin County Cemetery, which is also known as Potter's Field. Through the program, wreaths are placed throughout the cemetery in mid-December to honor veterans. Many years ago, Homeland Hospice became a partner and now helps lead the annual event with Suzanne's help.
With her unwavering faith, husband, volunteerism and plan of medical care, Suzanne is rebuilding her strength and is determined to conquer cancer.
"I know my Homeland team will move mountains to help me," Suzanne adds. "I need Homeland to win."
For more information on Homeland's Hospice and Palliative Care programs, call (717) 221-7890.
https://www.homelandathome.org/wp-content/uploads/2023/02/Suzanne-Sheaffer.jpg
960
642
Lauren Gorbey
https://www.homelandathome.org/wp-content/uploads/2022/08/homeland-at-home-updated-logo-2022.png
Lauren Gorbey
2023-02-15 14:59:03
2023-04-27 12:39:30
Gold Star Mother, Nurse and Advocate Finds Support in Homeland's Palliative Care Program