test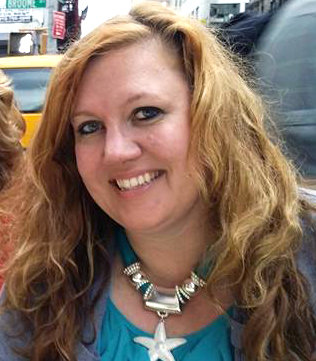 After four years as a social worker with Homeland Hospice and nearly two decades of working in the profession, Angie Smyser has earned her certification as a licensed clinical social worker, which refers to social workers who have obtained their master's degree in social work and completed the requirements in their state to obtain their professional license. Angie is the first person at the organization to achieve this accreditation. Homeland Hospice is a nonprofit hospice program that serves communities throughout Central Pennsylvania.
Social workers are an integral part of Homeland's team of support. They work with nurses, counselors, home health aides, physicians and others to provide comprehensive support to patients and their families. Social workers assess the emotional dynamics of a household and help families face their concerns during a patient's end-of-life journey.
"Social and emotional issues come along with health issues," says Mary Peters, MSW, assistant director of social services at Homeland Hospice. "Social workers bring these components together to best serve our patients."
As a licensed clinical social worker, Angie can now both meet the immediate needs facing families and dive deeper into counseling to help patients and their loved ones overcomes emotional barriers to finding peace.
For Angie, helping people involves looking at the behaviors and emotions at the surface as well as what is kept private and only shared after earning one's trust.
"We all have layers to our emotions," Angie says, "Dealing with the imminent death of a loved one often brings out unresolved feelings and issues."
Through her training, Angie has learned to approach issues through a clinical lens to see how she might help patients and family members deal with the root causes of issues. Finding productive solutions to problems while family members have the opportunity to communicate often lessens the burden of grief after the passing of a loved one.
To earn her license, Angie completed 150 clinical hours with an experienced licensed clinical social worker who served as a mentor. Angie participated in individual and group sessions monthly or more frequently for more than four years. This was followed by a comprehensive exam, which she passed in August.
"Homeland is fortunate to have Angie's skill set," Mary says. "We can now bring an additional level of support to our patients and families."
For Angie, the driving force behind her interest in earning her certification is her eagerness to help families when they need it most.
"Sometimes people just want to be heard," Angie says. "I'm honored to help families in their time of need."
To learn more, please contact Homeland Hospice at (717) 221-7890.
https://www.homelandathome.org/wp-content/uploads/2021/11/angie-smyser.jpg
361
316
Wendy Shumaker
https://www.homelandathome.org/wp-content/uploads/2022/08/homeland-at-home-updated-logo-2022.png
Wendy Shumaker
2021-11-10 14:42:36
2022-05-19 14:13:13
Homeland Hospice Staff Member Earns Advance Certification: Meet Angie Smyser