test
Reprinted with permission by PennLive.com
Homeland Hospice nurses, aides, and volunteers enter homes with respect and even appreciation for the responsibility entrusted to them. All staffers truly believe they have been given a gift – the gift of precious time with families experiencing a loved one's last days.
Now, Homeland Hospice is presenting its own gift to the community – a celebration of thanks for the privilege of providing 10 years of service. On Nov. 10, Pennsylvania native and popular Nashville recording artist, singer and songwriter Ben Gallaher headlines Guitars, Gifts & Gratitude, a 10th anniversary event bringing together music, art, food, and beer, wine, and cider at the Scottish Rite Theatre, Harrisburg, for a country-themed good time.
"Homeland Hospice often hears thanks from the families and patients we serve, but we are the ones who are most grateful," says Homeland Hospice Director of Marketing Wendy Shumaker. "Every family has a choice in hospice care, and we are humbled and privileged when they select us. Guitars, Gifts & Gratitude is our way of saying thanks, with a positive, upbeat spirit that reflects the resilience we see in our families every day."
The renowned Homeland Center, Harrisburg's 152-year-old, 5-Star Medicare continuing care retirement community, founded Homeland Hospice in 2009 as part of its commitment to community outreach. From the beginning, Homeland Hospice has delivered care to terminal patients and their families with the same attention to comfort and dignity that is the hallmark of Homeland Center.
Homeland Hospice delivers the full range of traditional hospice care through its team of health care providers, case managers, social workers, and chaplains, but it offers much more. Complimentary therapies brighten the days of patients through music, art, pets, and even manicures and hairstyling – all offered free of charge.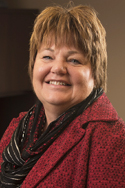 "Homeland overall has an unshakeable mission to assure quality of care and make sure that all the people entrusted to us have the best possible quality of life," says Deb Klinger. "At Homeland Hospice, we truly embrace that role. I see it in all of our staff."
One special extra, offered by no other hospice in the region, is Homeland Hospice's in-home relief – 32 additional hours of free nursing care assistance every month that allows caregivers to run errands, go on appointments, take a getaway, or just relax.
"In many cases, we're here for the caregivers as well as the patients," says Klinger. "Our team approach makes sure the patient is taken care of in the best possible way, while caregivers receive the support they need. That is the mission driving everything we do."
This is where Guitars, Gifts & Gratitude comes in. Funds raised from this lively, casual, music-fueled get-together enable Homeland Hospice to continue offering the free services that mean so much to patients and families. Ticket prices ranging from $10 to $50 guarantee affordable fun for everyone.
Guests are encouraged to put on their best denim and enjoy an afternoon of:
A show from headliner Ben Gallaher. The Nashville star proudly touts his southcentral Pennsylvania upbringing. His guitar-driven songs are rooted in relatable human experiences and inspired by the classic sounds of '90s country.
Buffalo Mountain Bluegrass Band. The young brother-sister duo from Perry County brings energy and precocious talents to its repertoire of bluegrass, country, Irish, Canadian, and Scottish songs.
Shrimp Ryan's Jig Band, which will have toes tapping to old-time Appalachian and Irish tunes.
Grand Ole Beer, Cider, and Wine Café, with offerings fresh from The Vineyard and Brewery at Hershey.
The Unique Guitar Gallery – a first-of-its-kind display of guitar forms decorated by local artists and friends of Homeland Hospice. Artists putting their imaginative visions on the guitars include local schoolchildren, beauty salon staffers who used hairbrushes and curling irons as artists' tools, and a Homeland Hospice nurse whose work, titled "Glimpse of Heaven," projects a celestial vision in glittery gold, airy blue, and a mirror mosaic.
Celebrities from local television and radio stations, live-painting their own guitars.
Homeland Hospice chose the event's Nov. 10 date to coincide with Hospice and Palliative Care Month, a time to bring awareness to the enduring values of hospice.
Doors open for Guitars, Gifts & Gratitude at 12:30 p.m. Nov. 10. Show starts at 2 p.m. at the Scottish Rite Theatre, 2701 N. 3rd Street, Harrisburg – free parking on both 3rd and 4th Streets. Tickets are $10 for general admission seating, $25 preferred, and $50 premium (cash bar at the café). For tickets, go to HarrisburgArtsAlive.com.
https://www.homelandathome.org/wp-content/uploads/2022/08/homeland-at-home-updated-logo-2022.png
0
0
Wendy Shumaker
https://www.homelandathome.org/wp-content/uploads/2022/08/homeland-at-home-updated-logo-2022.png
Wendy Shumaker
2019-10-31 14:39:03
2019-10-31 14:39:03
Homeland Hospice 'Guitars, Gifts & Gratitude' Celebrates 10 Years of Compassionate Care