Her grandchil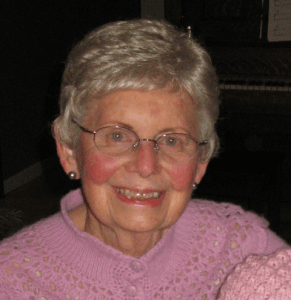 dren thought what better way to honor the memory of their late grandmother than to provide a donation in her name – continuing the practice of generosity – an attribute she strongly encouraged each of them to make a priority in their lives. Evelyn's family will have 19 participating members in the race this weekend.
The goal of the event is to bring awareness to the different types of services Homeland Hospice offers, as well as involve the individuals who have experienced one or all of our services.
"When someone thinks of hospice care, sadness, pain and heartache may first come to mind," stated Deb Klinger, director of Homeland Hospice. "We want our annual 5K event to be inspiring – a way for families to heal."
Join us this Saturday, June 3rd at City Island/Riverfront Park for the third annual 5K Run/Walk. All of the event proceeds fund benevolent care of hospice patients and their families – no one is ever turned away due to lack of funding.
Whether your hero is your grandmother, a neighbor, a friend, pay it forward, just like Evelyn and register a team today!