test
It is Homeland's privilege to say "thank you" to all of America's veterans.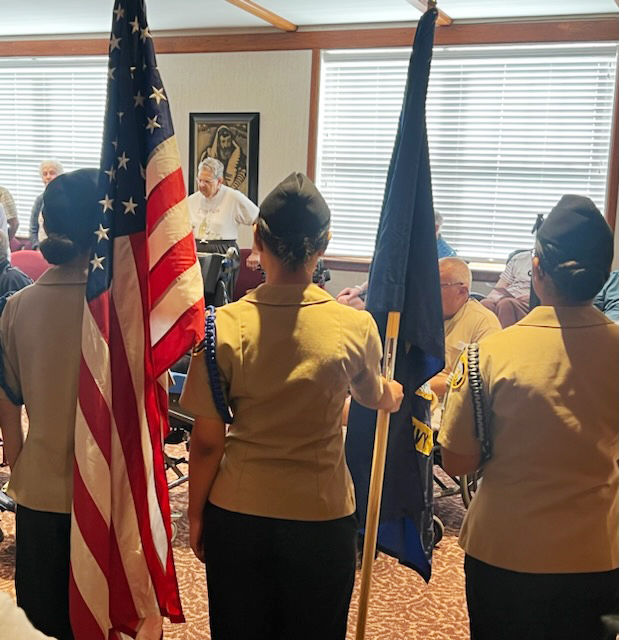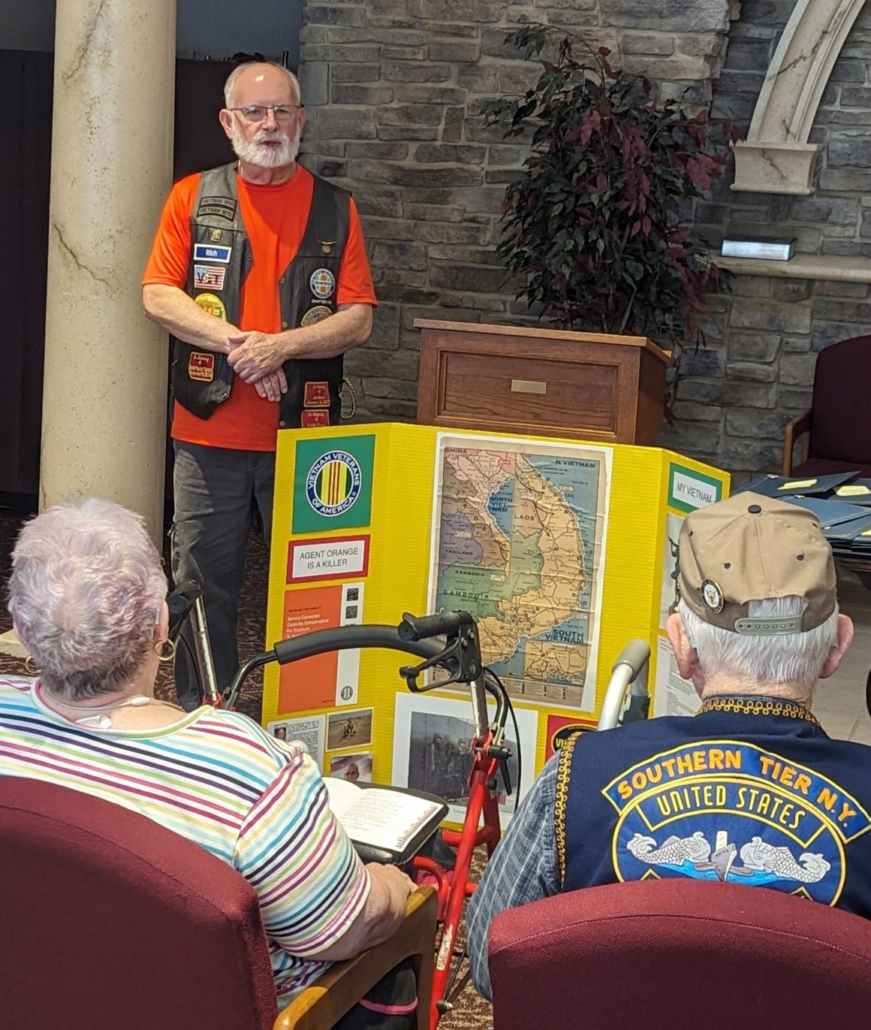 We honor the sacrifices made, appreciate the protection of our rights and freedoms, and are grateful for the services and aid that is provided to those in need.
Events to celebrate and honor our Veterans are varied and individualized, both at Homeland at Home and Homeland Center. Some of these include:
A Veteran Appreciation Ceremony  held at Homeland Center Chapel Tuesday November 7th at 10:30 AM. This Ceremony included the Navy Junior Reserve Officers Training Corps (NJROTC) from Harrisburg High School serving as Color Guard and Richard Burton, who served in the Army in Vietnam and is now with Vietnam Veterans of America, the Central Pennsylvania Vietnam Round Table, the Hershey Civil War Round Table.
A Missing Man Table, sometimes referred to as the "Fallen Comrade Table" is displayed in the Homeland Hospice office. This poignant table is meant to remind us of those fallen, missing or imprisoned US military soldiers. Each item on the table represents the emotions and feelings reserved for those who did not come home and symbolizes that they remain with us in spirit.
Planters and thank you cards will be delivered to veterans residing at Homeland Center and veterans receiving Homeland Hospice services. Volunteers will deliver the items on Friday, November 10th.
Wreaths Across America – Each year, Homeland Hospice coordinates a wreath-laying ceremony at Dauphin County Cemetery, also known as Potter's Field to "Remember, Honor, and Teach" about the sacrifices made by our veterans. This year's event will be held on Thursday, December 14th at 11:30 AM.
Holiday Stockings for Heroes – All were involved in helping Homeland stuff stockings for military heroes. In early fall, goodies and essential items were donated by staff and board members. Then, during the October Vet-to-Vet Café at Homeland Center, 12 residents (veterans or family members of veterans) filled 25 stockings! These festive stockings will be distributed to deployed military personnel throughout the globe, with the hope of bringing them a little holiday cheer. To learn more, visit soldiersangels.org/stockings.
For more information, please contact Laurie Murry, volunteer coordinator, at 717-221-7890 or lmurry@homelandhospice.org.
https://www.homelandathome.org/wp-content/uploads/2023/11/Vet-to-Vet_colorguard.jpg
640
619
Wendy Shumaker
https://www.homelandathome.org/wp-content/uploads/2022/08/homeland-at-home-updated-logo-2022.png
Wendy Shumaker
2023-11-09 10:26:57
2023-11-27 14:04:29
Honoring Our Veterans