Heroes for Hospice 5K Run / Walk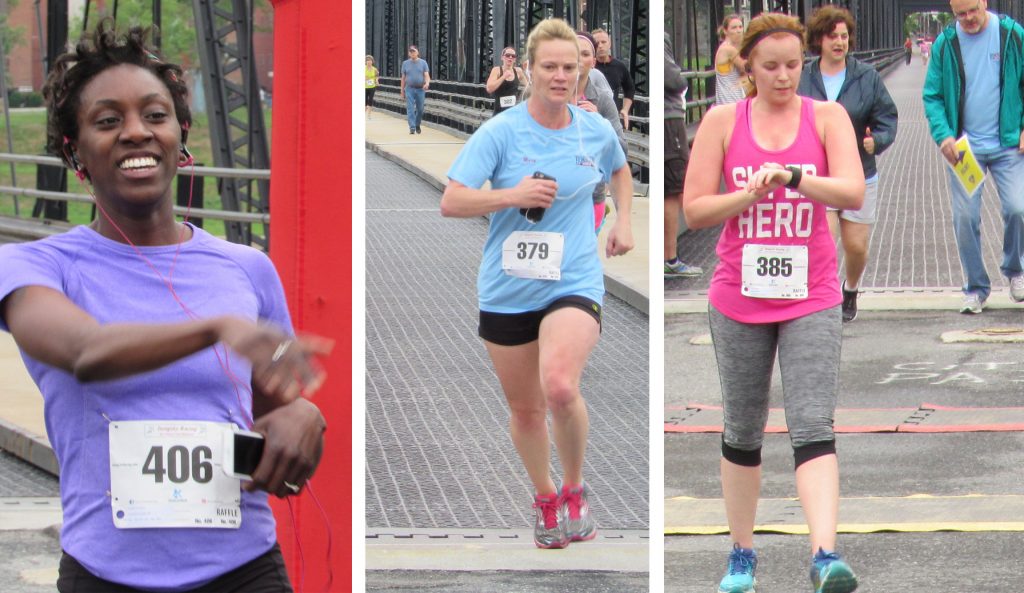 On Saturday, June 3, 2017, at 8:25, under partly cloudy skies, Myra Badorf, Assistant Director of Development for Homeland Hospice welcomed all of the runners, walkers and sponsors who were present for the 3rd Annual Evelyn's Heroes for Homeland Hospice 5K Run / Walk.
Participants were "thanked" for coming out on what eventually turned out to be a beautiful morning.  Plus, they were "thanked" for helping to raise funds to support benevolent care, as well as funds needed to support extra therapies like massage, pet and music therapy; as well as hair and nail care for those not able to leave their home, and finally for our in-home relief program.
We couldn't do this without our sponsors as well. So thank you sponsors for your support and for your continued partnership!
The naming sponsor this year were eight grandchildren of a woman named Evelyn Filippi. These generous grandchildren decided that making a donation in her name would be a wonderful way to honor Evelyn's memory – continuing the practice of generosity – an attribute she strongly encouraged. Nineteen of Evelyn's family members were present race day.
Of course, an event like this can't happen without the strong support and commitment from volunteers and staff. Congratulations to all on a job well done!
Homeland Hospice staff and volunteers are already planning the 4th Annual Heroes for Homeland Hospice. The first goal will be to secure a naming sponsor. Check back here in early January for the details.
To view a complete list of the 5K winners, please click here.
To view photos from the event, please click here.