Homeland's Values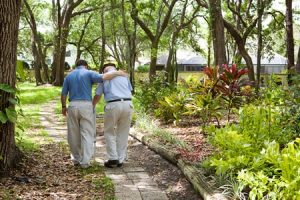 Homeland is the Capital Region's leading provider of comprehensive medical services care to our seniors. Benevolence, medical expertise, personalized treatment and attention to detail are all Homeland hallmarks.
Homeland Center, our personal care and skilled nursing facility, includes a special unit where individuals with Alzheimer's and dementia-related diseases receive individualized care. Based on superior health inspections, staffing and quality measures, the Center has repeatedly earned Medicare's top five-star rating.
Our three outreach programs – Homeland Hospice, Homeland HomeCare and Homeland HomeHealth – provide patient care in hospitals, nursing centers, senior living centers, and homes. We encourage patients, along with loved ones and family members, to actively participate in healthcare.
Finally, Homeland values an integrated, holistic approach to healthcare…one that treats the "whole" patient, not just their symptom, injury or disease. Mind, body and soul are all considered, which enriches the lives of our patients and promotes optimal results.