Homeland's Values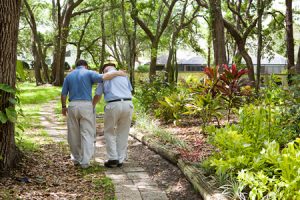 Homeland is the recognized leader in providing high quality care for our community' seniors. Homeland Center is one of the skilled nursing care facilities in the region to repeatedly earn Medicare's top Five-Star rating. It has 50 personal care suites as well as 95 skilled nursing beds, including a special unit where individuals with Alzheimer's and dementia-related diseases receive personalized care.
Homeland Hospice serves 13 counties throughout central Pennsylvania, providing end-of-life care either in a person's home or wherever they reside, including nursing facilities. Last year, Homeland Hospice became the only service in central Pennsylvania to offer a pediatric hospice program, focusing on the special needs of children and their families.
Homeland views its mission as identifying the needs of the community and delivering quality care to meet those needs. At Homeland, we take the time to explain every option of "at home" services to you and create an individualized plan that best fits your current needs.