A Toast to the 10th … an Encore for More!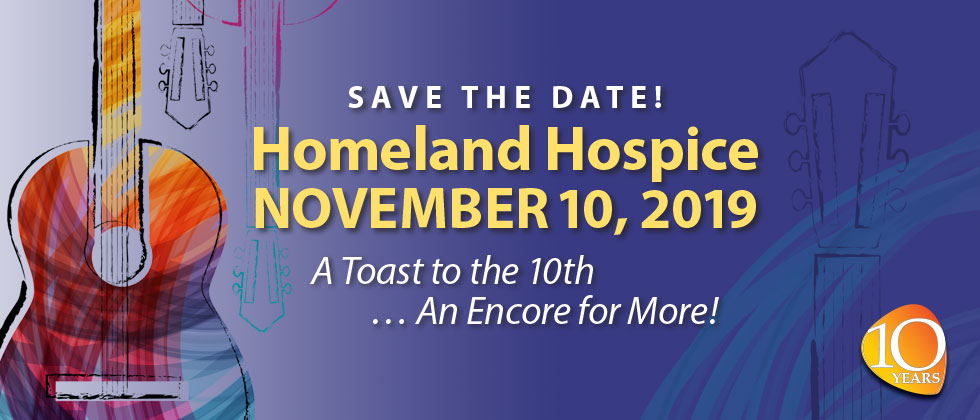 For over 150 years, one of the primary missions of Homeland Center has been our investment in exceptional community outreach. To further strengthen that vital community and family support, ten years ago, we launched Homeland Hospice.
Today, we are extremely proud of the extraordinary accomplishments that together, we have provided. With hope, dignity, compassion, peace and comfort, Homeland is committed to improving quality of life for families in the 14 Central PA counties we serve. We have touched thousands of lives, and continue to look toward the future, working hand-in-hand with families, caregivers, friends and medical professionals to offer our caring team as an integral part of your precious loved one's lives.
Please join us as we celebrate the enormous impact on those with whom we have been privileged to uplift and serve!
---
Guitars, Gifts & Gratitude
A Toast to the 10th … An Encore for More!
NOVEMBER 10, 2019
Put on your best denim and join us for music, food and fun, on
Sunday afternoon at the Scottish Rite Theatre in Harrisburg.
---
Sponsorship opportunities are available.
Please email Myra Badorf, Development Office, or call 717-221-7890.
Be sure to keep checking in for updates, and watch for ticket information!